News
They're all attending, are you?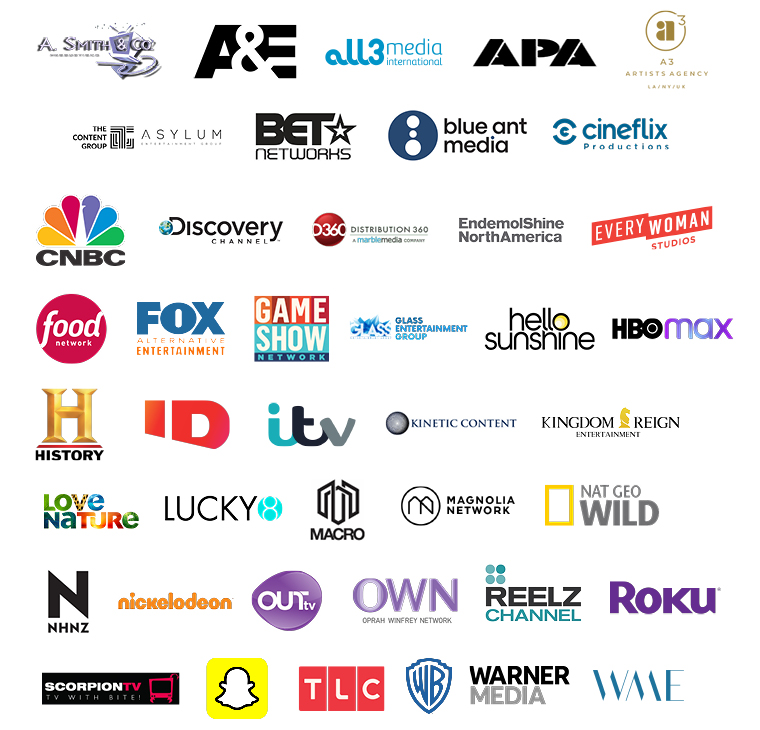 The connections you make are crucial in the development of your business. At Realscreen Live, we provide delegates with unprecedented access to the top decision makers and content creators in unscripted and non-fiction entertainment. Producers, distributors, network and streaming platform execs, agents and service providers all form part of the unscripted and factual ecosystem. Collaboration and networking amongst all of these groups fuels creativity, and at Realscreen Live, you'll be able to connect with partners who could help you move the dial on your upcoming projects.
Learn from industry-leading execs
Realscreen Live is all about making connections and we are delighted to reveal the first wave of buyers who will be in attendance during the event. Via an array of Realscreen's signature networking formats, these influencers will be available to take pitches, outline their creative briefs and, perhaps, move your idea onto the next stage for development.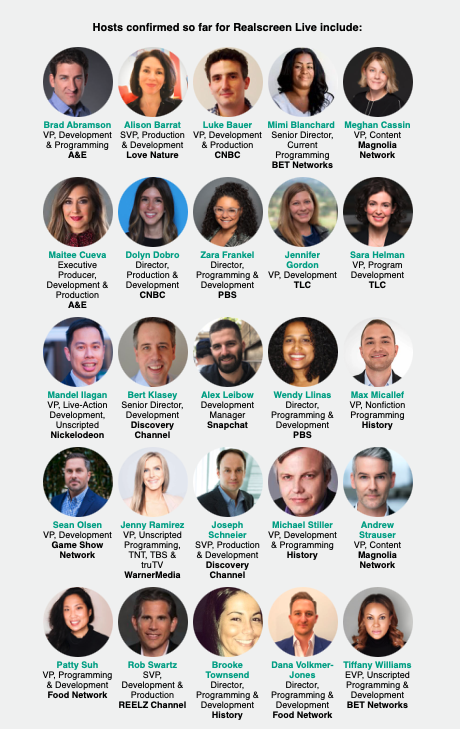 Introducing the Advisory Board for Realscreen Live 2021
We are excited to announce the Advisory Board members confirmed for Realscreen Live 2021. This team of industry experts will work closely with our content and conference team to put together an informative and immersive program for all our delegates.